Investing in companies. Creating value.
Investing in companies. Creating value.
Paragon is an independent private equity firm. We invest in established, mid-sized businesses, creating value for companies, people and our investors.
Facts & Figures
€ 2.4bn
equity
under management

40 +
successful investments
since founding
€ 1.7bn
portfolio
revenue
> 50 %
⌀ profit increase
during the investment period
> 7.000
portfolio employees
€ 5-75m
EBITDA – company size
for our investment
Investing in companies. Creating value.
Paragon is an independent private equity firm that stands for sustainable investments in mid-sized companies since its foundation in 2004. We currently manage a total of €2.4bn in equity capital. Our investors include institutional organizations, such as life insurance companies, pension funds and university foundations, as well as the Paragon team.
We invest in established mid-sized companies with sustainable business models and significant development potential. Each of the companies that we acquire is managed independently by its management team and is independently financed. We support our companies as shareholder from a Supervisory Board position and assist their management teams upon request with a view to sustainably improving their strategy and operations.
We focus on companies with a strong business model and operational development potential. We promote entrepreneurial thinking and action and make more capital available for additional acquisitions and growth initiatives where needed. We further support the growth of our companies through the expertise of our external network in a variety of areas, such as recruitment and other operational development opportunities.
We believe that by building companies sustainably, value is created for all stakeholders – the companies themselves, their employees and customers as well as our investors.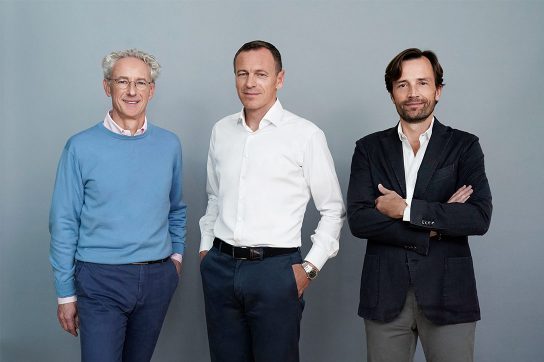 Paragon's partners
On experience, expertise and engagement